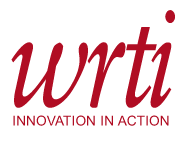 ​Wessex Region of Technologists and Inventors
​Previously - Wessex Round Table of Inventors
All WRTI members and prospective members sign a non-disclosure agreement, agreeing not to disclose any proprietary information, provided in confidence by other members.
The WRTI members list, including their contact details, is strictly confidential to members.
Members may choose for any of their details not to be included in the published members list.
Members contact details are not disclosed to third parties, without the specific permission of the member(s) concerned.
WRTI may at its discretion, include relevant advertisements on its web-sites or in newsletters.
Unsolicited e-mails (spam) unrelated to WRTI, are not permitted to the members' distribution lists.
Like most websites, the WRTI sites use 'cookies' for statistical purposes. A cookie is a text string stored in a computer's Internet browser memory by a web server. If you do not want to accept new cookies or wish to disable cookies altogether, you can set your browser accordingly.
WRTI - Privacy notice