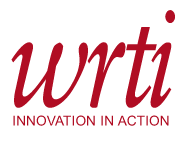 ​Wessex Region of Technologists and Inventors
​Previously - Wessex Round Table of Inventors
WRTI and Southampton Solent University joint student projects.
As an independent organisation meeting at the Southampton Solent University, the WRTI are working to form a mutually beneficial relationship. One of these is with final year students of Mechanical engineering and Electronics Engineering related subjects. They need to develop and put into practice material learnt to solve real problems and produce tangible solutions. As an external organisation, WRTI members can provide students with suitable challenging project ideas that exercise creativity, research, engineering and project management skills.
The scheme operates in sympathy with the university year as follows. During WRTI monthly meetings in April and May, students and university staff are invited to attend the presentation of WRTI member projects needing solutions. These are considered by staff and students with initial matches made between student and project. All project proposals made during this time but not necessarily presented at a meeting are recorded by the WRTI secretary and communicated to university staff for further consideration and selection.
Tripartite meetings between the inventor, student and university supervisor are arranged before or at the autumn term start to initiate the project and clarify objectives. Projects must be of suitable calibre and scope to meet course requirements and allow students to contribute their own ideas. Intellectual property ownership is established and agreed at the start. WRTI members will act as external mentors to the students and prepare a project specification or requirement statement.
Students become free WRTI members for the project's duration providing an opportunity to network and interact with inventors and industry outside the university. This is an important area to culture in broadening knowledge and experience. A lot can be acquired from experiencing the wide range of exposure to industry the WRTI can provide through its members, guest speakers at monthly meetings or industrial site visits.