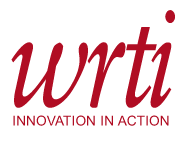 ​Wessex Region of Technologists and Inventors
​Previously - Wessex Round Table of Inventors
Allen IP
Allen IP are European Patent, Design and Trademark Attorneys. Providing UK, European and International intellectual property services, including Patents, Designs and Copyright, Trademarks, IP Agreements, and IP Strategy, particularly for sole inventors and SME's. Technical expertise is in automotive, aerospace, advanced materials, mechanical engineering, and consumer products. Matthew Allen, EMail, Tel: 01214 543 118 (Birmingham), Allen IP. WebSite
Electronics Consultant.
30 years experience in RF product development and 20 years in the mobile phone industry. Wireless consultant, inventor and entrepreneur, specialising in wireless positioning systems: GPS, 802.11, Bluetooth, UWB etc. Active in the UK inventor community and webmaster for the Wessex Round Table of Inventors. Mike Overy, EMail, Tel: 01420 562 378 (Alton, Hants).
FINNbiz Consultants.
Professional management and marketing consultants, FINNbiz Consultants develop profitable business for SME and larger companies, usually in engineering and technological markets, leading programmes in business development, new product development and the sales and marketing of products and services in B2B, industrial markets to grow clients' revenues and profits. Trained in marketing in blue-chip companies, Alan gained a post-graduate diploma in marketing and an MBA to become a Chartered Marketer. Alan has developed FINNbiz Consultants as a Fellow of the Institution of Engineering and Technology, a Member of the Institute of Measurement and Control, a Member of the Energy Institute and as an Associate Member of the Institution of Nuclear Engineers. A Fellow of the Chartered Institute of Marketing and Fellow of the Institute of Direct Marketing, Alan is also a member of the Chartered Management Institute and a member of the Institute of Consulting with whom Alan is registered as a consultant and he is listed in the Chartered Institute of Marketing's consultants' directory. Alan Finn, EMail, Tel: 0560 313 2036 or 01420 80642 (Alton, Hants), FINNbiz Consultants
WebSite http://finnbiz.com/
Freelance Editor/Art Editor.
Book, magazine and partworks produced over 30 years for client list including ABTA, BBC, Marshall Cavendish, Rio Tinto-Zinc and SAGA. Editor of the innovation magazine 'Inventique'. CV available. Frank Landamore, EMail, Tel: 01273 475 184 (Lewes, East Sussex).
Nezumi Designs - Environmentally Sustainable Product Design
Nezumi Designs specialise in designing products with minimal impact on the environment. Our unique 20 point ecological design plan facilitates best practice at the earliest stages of the design process for maximum benefit throughout the life of the product. Steve Brown, EMail: enquiries@nezumi-designs.co.uk, Tel: 01489 570 637 (Southampton, Hampshire)
website http://www.nezumi-designs.co.uk/
RT Coopers
Full service commercial law firm based in the City of London. The firm advises and assists inventors, universities, spin-outs, start-ups and small and medium sized enterprises on a range of legal issues. The firm's key practice areas include, Intellectual Property, Company Law, Commercial, Biotechnology, Commercial Litigation, Corporate Finance, Pharmaceuticals, Technology Transfer and Employment law. We offer 30 minutes' free advice to all new clients and special rates for inventors. Tunde Oyedele, EMail: enquiries@rtcoopers.com Tel: 020 7488 2985 (London)
Website http://rtcoopers.com
Third Coast Consultancy
Third Coast works with you to get your idea to market profitably. From experience we are able to help you avoid pitfalls building a business. We can assist with those areas of business you are not expert in or just provide intelligent assistance as you create your team. We use the Causeway Innovation method which emphasises understanding the customer situation, getting early customer engagement and understanding who you have to influence to change to your innovation. Financial, technical and commercial cross-checks occur from early on in the Causeway approach to manage risk. If you are an innovator, you get step-by-step assistance through research, business plan and business building. If you are in investor, we help manage risk and investment. David Battye, EMail: info@thirdcoast.co.uk
Website http://www.thirdcoast.co.uk
Inventor Services offered by the WRTI.