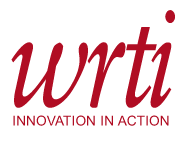 ​Wessex Region of Technologists and Inventors
​Previously - Wessex Round Table of Inventors
About Us
WRTI's Inventors Links - the most comprehensive source of information on the web for inventors.
The Wessex Round Table of Inventors (WRTI) is a club formed by and for inventors, innovators and
entrepreneurs - whether lone beginners or experienced professionals.
Based in Southampton, Hampshire, the club acts as a catalyst for ideas and a forum for like-minded individuals to meet and share views. WRTI also serves to stimulate, encourage and promote the development of members' innovative new invention ideas, concepts and/or products.
WRTI is an invaluable source of practical help and guidance in creating and progressing new ideas:
Monthly club meetings, featuring guest presentations and providing ample networking opportunities.

Support and advice from like-minded inventors and innovators, to help avoid pitfalls.

Critical and impartial appraisals.

Assistance with research, prototyping, design, development and manufacturing.

Advice on Intellectual Property Rights (IPR): patent searching, patenting, registered designs, copyright and non-disclosure agreements (NDAs).

Advice on grants for feasibility studies, R&D, etc. and on other sources of finance.

Advice on creating realistic marketing and business plans.

Advice on license agreements and royalty payments.

Advice on publicity, press releases, exhibitions etc.
WRTI has produced and had published 'The WRTI Book of Practical Inventing'. This is a practical guide for all those inventors, actual or would-be and those who have yet to take their first real steps toward making their new product come true.
Chapters include: developing ideas, business planning, making prototypes, bringing inventions to market, knowing when to let go, etc.
It is available for instant download as an eBook priced at £3.99 from bookboon.com. Royalties from the book contribute to WRTI's activities in support of innovators and inventors.