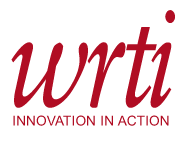 ​Wessex Region of Technologists and Inventors
​Previously - Wessex Round Table of Inventors
PREVIOUS SPEAKERS
A brief summary of past meetings and the main speakers
October 2011
Members' Invention Forum showing a selection of members ideas, followed by a tour of the facilities of the Faculty of Technology at Southampton Solent University.
November 2011
WRTI committee member Mike Overy outlined Invention Assessment: how you should - and others would - assess your invention's product or service.
December 2011
Visit to Solent Sky Museum, viewing all kinds of historical aviation artefacts.
January 2012
WRTI member Anne Canavan gave a talk ' An Individual's Journey', describing her experiences in getting her invention idea to a marketable state.
February 2012
Members' Invention Competition. The winner was Expediro from Richard Little and Toby Smith, with runner-up Pianowand from Jolanda Seabourne.
March 2012
Joint meeting with local members of the British Computer Society (BCS), entitled 'Innovation and Enterprise - sharing experiences'.
May 2012
John Gifford, Technical Director of Griffon Hoverwork Ltd., gave an overview of his company's facilities and success in being a world leading supplier of hovercraft.
June 2012
WRTI Technology and Innovation Awards. The keynote speaker was Chris Buxton, CEO of the Processing and Packaging Machinery Association, stressing the importance of innovation and automation to improve the competitiveness of British manufacturing.
July 2012
Annual keynote lecture given by Tony Parraman of the Bloodhound SSC project, detailing the progress made towards creating a 1000mph racing car.
September 2012
New WRTI Chairman Steve Callaghan led a discussion on 'Future directions for WRTI'.
October 2012
WRTI committee member Ian Moore gave a talk 'The ins and outs of confidentiality', describing what can be said to whom at various stages in the invention process.
November 2012
Bharat Bedi, Master Inventor, Emerging Technology Services at IBM Hursley described his role and innovation activities at IBM.
December 2012
WRTI committee member Mike Overy gave a talk 'Will it Sell?' on the early stages of assessing an invention's potential. There was also an introduction to the engineering activities undertaken at Southampton Solent University and a tour of the facilities.
January 2013
Alan Ward of Bang Creations International Ltd. described the services offered by his company to support inventors.
February 2013
WRTI member Bob Jackson gave a talk on his experiences and the technologies used in racing yachts.
March 2013
Mike Abbott, Managing Director of The Invention Store, gave a talk entitled 'Why use an Agent to Market your Invention?'.
April 2013
David Battye, Director of Third Coast Consultancy, outlined the subject of Business Planning.
May 2013
WRTI committee member Mike Overy described the ways of searching for prior art and formulating an IP protection strategy.
June 2013
WRTI Technology and Innovation Awards. The keynote speaker was John Denham, MP for Southampton Itchen, who stressed the importance of innovation in the British economy.
July 2013
Annual keynote lecture given by Trevor Baylis OBE, the inventor of the clockwork radio, giving insights into his experiences.
September 2013
Howard Clarke, Chairman and Research Director of Morgan Innovation and Technology, outlined the requirements for CE marking of products for sale in Europe.
October 2013
WRTI committee member Richard Little, Director of Jenton Intenational, gave a talk 'Unlocking Customers: Marketing and Sales'.
November 2013
Alan Finn, Principal Consultant for FINNbiz Consultants, described the WRTI Book of Practical Inventing which was nearing completion.
December 2013
Patent attorney Matthew Allen outlined the various kinds of intellectual property, and the situations where it might be appropriate to use them.
January 2014
WRTI Chairman Bob Jackson gave a talk on the principles of hydraulics.
February 2014
WRTI committee member Mark Newland, Director of Abraham Associates, described the Proof of Concept part of the invention lifecycle, including modeling, prototyping and the use of 3D software.
March 2014
Brian Stickley, Managing Director of Talking Products Ltd., gave a presentation about the success of his company in bringing new products to market. Tom Marshall-Andrews described the Innvolve database he had created, aiming to match inventors with other collaborators.
April 2014
Ally le Sueur, Operations Manager of 3formDesign, described the product design and development facilities offered by her company. Consultant Alan Ward gave a presentation about assessing and realizing commercial value from Inventions.
May 2014
Lee Candy of the Manufacturing Advisory Service (MAS) described government support activities for getting new products to market..
June 2014
WRTI Technology and Innovation Awards. The keynote speaker was Bob Urie, Chairman of MediPlus, who has been a successful innovator of medical products.
July 2014
Annual Keynote lecture given by industrial designer Tony Pettman MDesRCA, 'Design with Style in Mind', giving insights into the world of automotive design.
September 2014
Colin Cramphorn FIILP, Managing Director of InventionsUK, gave an overview of the licensing of intellectual property
October 2014
David Vane, head of the Solent Business Growth Network, outlined techniques for the use of social media in business. John Gibbs and Susanne Pinnock described the successful launch of their SteadyPost product onto the market.
November 2014
Eur.Ing. Mark Potter, Vehicle Engineering Manager of Protean Electric, described his company's innovative combined wheel and motor for electric and hybrid drive vehicles.
December 2014
John Kinghorn, WRTI secretary, reviewed the early years of the consumer electronics industry, driven by the evolution of electric lamp and valve (vacuum tube) technologies.
January 2015
Joel Hughes, Business Development and Partnerships Manager of Crowdfunder, gave an overview of the techniques of crowdfunding for raising finance for business ideas.
February 2015
Gordon Brand, industrial designer, accompanied by Gordon Mucklow of Adaptive Engineering Solutions and Peter Hanman of Hanman Advanced Castings, described collaboration in design, engineering and manufacture with some case studies.
March 2015
Alan Finn, Principal Consultant of FINNbiz Consultants and compiler of the WRTI Book of Practical Inventing, outlined the environment and technology of nuclear submarines.
April 2015
Ian Gillies, Director at IKG Ltd., gave a talk on the great variety of different types of natural and synthetic rubber and their applications.
May 15
Mark Newland, Director of Abraham Associates Ltd., reviewed some techniques for invention brainstorming and evaluating the most promising proposals.
June 2015
WRTI Technology and Innovation Awards. The keynote speaker was Jan Ward, founder and CEO of Corrotherm International Ltd. which supplies specialist materials to the energy sector, describing her career and the development of the company.
July 2015
Annual WRTI Keynote lecture given by Giles Barkley, Course Leader in yacht design at Southampton Solent University, describing the maritime technology of the Vendee Globe Round the World Single Handed yacht race.
September 2015
Patricia Nolan-Brown, US inventor, author and motivational speaker described her experiences as an inventor and how to turn inspirational ideas into successful products.
October 2015
Dave Gosling of Menzies LLP Chartered Accountants outlined the government financial incentive schemes to encourage innovation: R+D tax credits and Patent Box.
November 2015
James Mason, Technical Director of Semidyne Ltd., described the environment, technology and application of photovoltaic cells for solar electricity generation.
December 2015
Alan Finn, Principal Consultant of FINNbiz Consultants, gave a presentation on business diagnostics and planning to identify activities required to implement future strategies.
January 2016
Iain Thomas, Technician Instructor at Southampton Solent University, gave a presentation and demonstration of various kinds of composite materials and their manufacturing processes.
February 2016
Richard Poate, Senior Manager of TÜV SÜD Product Service, outlined the various requirements for CE marking and the testing and enforcement activities associated with conformity to the standards.
March 2016.
Robbie Berryman, Senior Associate, and Dr.Alan Boyd, Associate Patent Attorney, from D. Young and Co. Intellectual Property gave an overview of intellectual property rights and some case studies.
April 2016.
WRTI members' invention competition.
May 2016.
James Lamb, Director of IdeaReality.co.uk described the activities of his company in support of inventors.
June 2016.
WRTI Technology and Innovation Awards. The keynote speaker - Dr. Robert Marchbanks, a successful innovator in medical technology.
July 2016.
WRTI Annual Keynote Lecture given by Professor John Chudley PhD CEng FIMarEST, Provost of Warsash Maritime Academy. 'What goes Around'.
October 2016.
Jonathan Ridley and Jean-Baptiste Souppez of the School of Maritime Science and Engineering at Southampton Solent University described some aspects of modern yacht design.
​
November 2016.
Jakub Rakoczy of the Entrprise Europe Network, Oxford Centre for Innovation, outlined European funding programmes for innovation.
​
December 2016.
John Cousins MD of ISODO gave a presentation on 3D printing.
​
January 2017
Laura Trapnell from Paris Smith LLP presented "Contract and Project Management for Inventors".
March 2017
Dr Robert Marchbanks and Dr Richard Penson. "Measurement and Analysis of Intracranial Pressure using Novel non-invasive methods"
​
April 2017
Richard Little, MD of Jenton International Ltd. (http://www.jenton.co.uk/) . "UV lamp technology & applications".
​
July 2017
Ron Price will delivered the annual Keynote presentation Solent Whisper – Foiling Catamaran From Invention to Production.
September 2017
Matthew Todd of isodo3D Limited. Talk and live demonstration of 3D scanning . Descibed how 3D scanning is currently being used in a variety of industries, with an overview of current 3D printing techniques and post processes. Demonstration of the HP Pro S3 3D scanner. (see presentation in members section) http://www.isodo3d.com
October 2017
Alan Ward, Divisional Director of company NCS, "Selling Innovation to Corporates"
November 2017
Mark Williamson, Chairman of Stemmer Imaging Limited. 'Applications of Industrial Vision Systems.'
​
December 2017
Jake Frith described the progress of his amphibious vehicle MANTIS.
January 2018
Mark Newland. Talk on Walton Taylor - rigging block inventor and manufacturer.
February 2018
Jonathan Ridley, Southampton Solent University. The 'Baxter' robot.
​
March 2018
Mike Wilson, ABB Robotics. Robotic developments
​
April 2018
Graham Harris, Managing Director of Tech-ni-Fold Ltd., described his journey from an invention idea to a successful multinational business, with some insights useful to inventors which were gained along the way.
His book can be found on this link to his Amazon Page https://www.amazon.co.uk/gp/product/1910957143/#immersive-view_1524463959035
​
June 2018
James Mason, Oxford Brookes University The Development of Electric Vehicles for Road Transportation.
​
September 2018
WRTI Annual Keynote Lecture. Presented by Josh Bowen, Electronic Development Engineer at He-Man Dual Controls Ltd., on Dual Control for Road Vehicles.
​
​
​
​
​