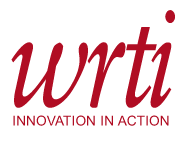 ​Wessex Region of Technologists and Inventors
​Previously - Wessex Round Table of Inventors
The information provided by WRTI members, on its web-sites and in Inventique, the innovation magazine, is provided in good faith and does not constitute legal or professional advice. It is up to recipient(s) to assess the accuracy and suitability to their particular circumstances.
No liability is accepted for any loss, damage or liability resulting from the use of or reliance on, anything published on this website or in Inventique.
No responsibility will be accepted regarding information or services provided by third parties referenced: on WRTI's web-sites, in its newsletter or by members.
WRTI does not necessarily endorse third party products and services mentioned on its web-sites or in its newsletter.
All trademarks, brand and trade names are the property of their respective owners.
Inventors are recommended to take independent professional advice, before disclosing proprietary information or making significant investment(s).
This site primarily relates to the situation in the UK, however most legal matters are country specific and may well be different in other countries.
Sample confidentiality (CDA) /Non Disclosure Agreement (NDA) forms are available from the UK Patent Office.
Inventors are cautioned over the use of 'invention promoters', some of which charge substantial up-front fees and do little in return. Beware also of being specifically targeted by 'advance fee fraudsters'.
All the material on this web-site is copyright and may not be copied, distributed or published without permission. The site is protected by Copyscape and archived by the Internet Archive.
The WRTI websites use 'cookies' to monitor site traffic for statistical purposes.
WRTI - Legal notice