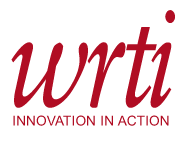 ​Wessex Region of Technologists and Inventors
​Previously - Wessex Round Table of Inventors
Why the WRTI?
Wessex Round Table of Inventors (WRTI) is a thriving Club for inventors. We aim to provide a friendly environment, where Members can gain support and encouragement for their endeavours, and can share experience and knowledge of the inventing process with each other.
WRTI is formed by and for inventors, innovators and entrepreneurs - whether lone beginners or experienced professionals. Based in Southampton, Hampshire, the club acts as a catalyst for ideas and a forum for like-minded individuals to meet and share views. WRTI also serves to stimulate, encourage and promote the development of Members' innovative new concepts and/or products.
When and where are the club meetings?
Club meetings are normally held at 6.30pm on the second Wednesday of the month at Southampton Solent University. They include presentations by guest speakers of specific interest to inventors and provide ample networking opportunities, when Members can meet and exchange information and ideas with each other. For the latest information, see forthcoming events.
How do I apply?
Membership is open to people over the age of eighteen, with an interest in inventing and is by acceptance. Subscriptions are currently £30 per year to July 31st, or pro-rata for new Members joining during the year.
Associate Membership is open to individuals and companies who are not themselves inventors but who wish to offer support services to Members, such as business angels, patent agents, industrial and product designers, innovation support specialists, IPR lawyers and prototype manufacturers.
Student Membership, which is free of charge, is open to full time and part time undergraduate/postgraduate students over the age of 18 of recognised UK further education establishments.
For full details on how to join, see: join WRTI. Prospective new Members are very welcome to attend a club meeting, upon first contacting the Membership Secretary (see: Contact us) and signing WRTI's non-disclosure agreement.
Further information
For further information about Wessex Round Table of Inventors and/or for a membership application pack, contact the Membership Secretary.
WRTI Membership Information