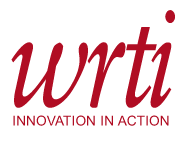 ​Wessex Region of Technologists and Inventors
​Previously - Wessex Round Table of Inventors
Home
WRTI's Inventors Links - the most comprehensive source of information on the web for inventors.
The Wessex Region of Technologists and Inventors (WRTI) is a club formed by and for inventors, innovators and entrepreneurs - whether lone beginners or experienced professionals. The club was originally the Wessex Round Table of Inventors and was renamed at the July 2017 AGM.
Based in Southampton, Hampshire, the club acts as a catalyst for ideas and a forum for like-minded individuals to meet and share views. WRTI also serves to stimulate, encourage and promote the development of members' innovative new invention ideas, concepts and/or products.
WRTI is an invaluable source of practical help and guidance in creating and progressing new ideas: